LGTripp Gallery closes March 31, 2015
Posted on: Monday, June 1st, 2015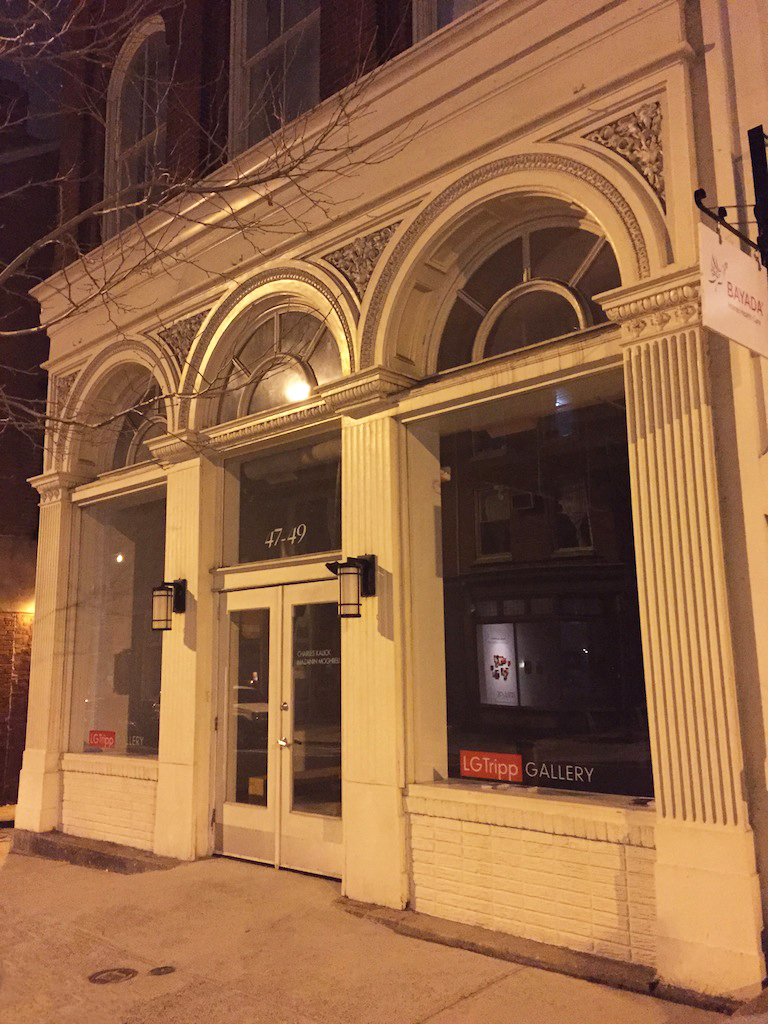 The lights are always on at LGTripp GALLERY… until now.
Our latest exhibition, which closed on Saturday, March 14, was our last. Over the previous five years, we at LGTripp Gallery have had the privilege of working with some of the finest and most committed artists from Philadelphia (and beyond), devoting our programming to a focus on abstraction and non-objective work. We've experienced wonderful opportunities to collaborate with other art organizations, host memorable events, meet thousands who've walked through our door, and inspired so many to look at art in new ways and acquire works for their personal collections.
Our heart felt thanks and gratitude to all. We close with beautiful and long-lasting memories.
For additional information or inquiries, we can be reached at contact@lgtrippgallery.com.